Kati Patang NOT - Non alcoholic sparkling cocktails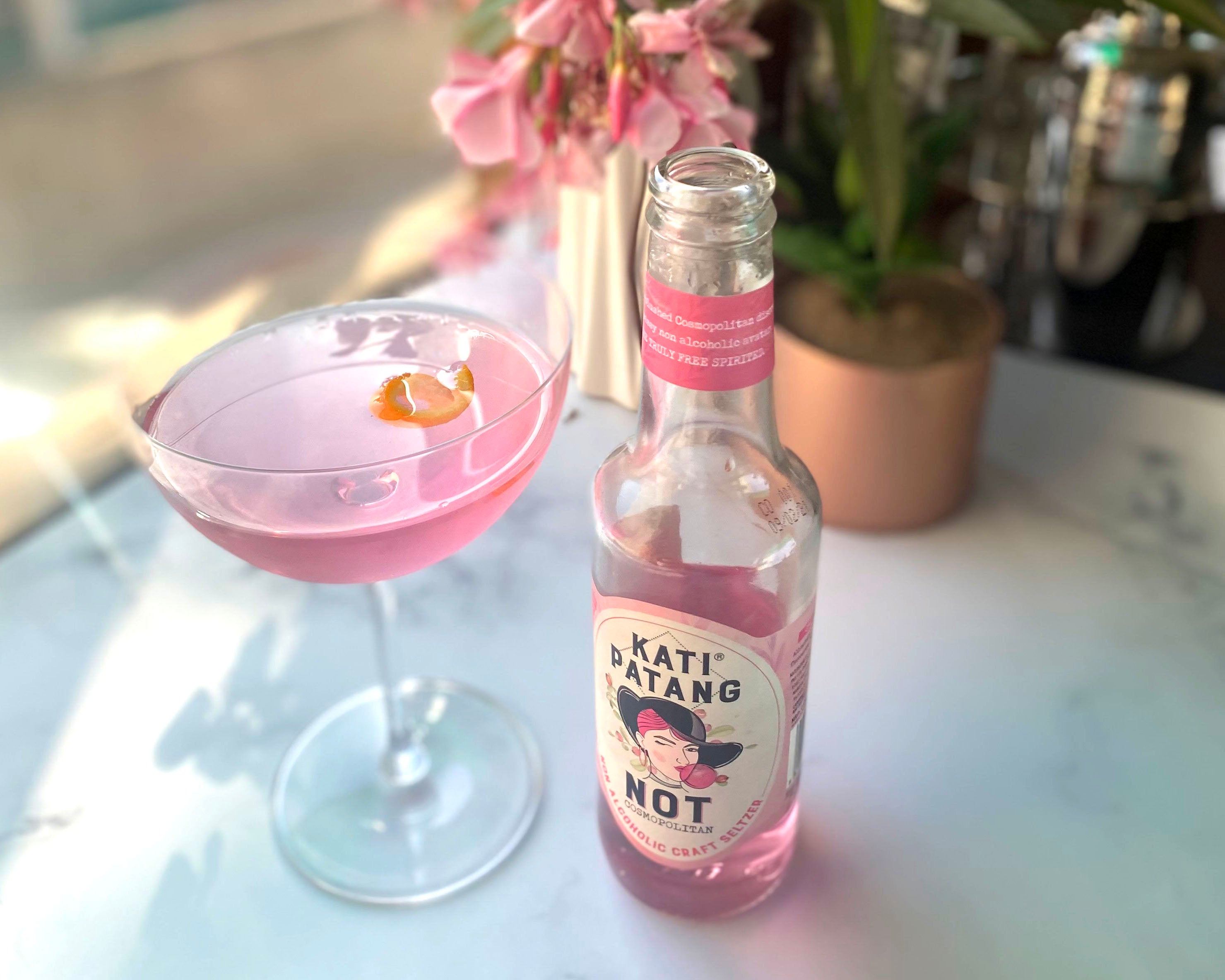 'Shaken, not stirred'. The phrase is as charming as it can get, and its speakers, certain of the taste they want. Although, we must add, a stirred Martini is a sight to behold! Cocktails are experiments that have delighted the senses with unique and complex flavour profiles. Since the 1800s myriad recipes have been tested and passed down. Some are as simple as honey, ice, fruit and spirit, while others swirl an intense play of herbs, spices, liqueurs and the works. Truly, alcohol serves its tipplers such interesting palate teasers and finishes. Why then, must the non alcoholic segment be devoid of any? What can you relish when you do NOT wish to drink?
Moving beyond soft drinks, the non alcoholic sector is seeing a steady increase in drinks that imitate flavours found in the alcohol sector, without really blending in any alcohol. That seems like a magician's doing, but really it is all science. The first successful invention - non alcoholic beers. We bought them, drank them and enthusiastically inferred that such a creation only gives way to great possibilities. So we donned our aprons and invented our own range of non alcoholic drinks, packed with all the flavour and fun.
Kati Patang NOT drinks are non alcoholic sparkling cocktails both distinctive and delicious. And pretty, trust us we are as humble as one can be. The drinks are perfect non alcoholic twins of three popular cocktails, Gin & Tonic, Cosmopolitan and Old Fashioned. We have been careful to NOT add any artificial flavouring, preservatives and sweeteners. Instead natural extracts and botanicals impart all that flavour, colour and magic. But how does one have it you ask? Straight from the bottle! Or pour each out in a nice looking glass filled with ice set against a beautiful sky, wall or garden. 
A little bit about each of our non alcoholic sparkling cocktails!
NOT Gin & Tonic
It's NOT unlike a Gin & Tonic, and swirls 0% alcohol. This one's a complex experience that takes one through a roller coaster of flavours. 
The sparkling drink masterfully blends the aroma and sweetness of Juniper, the lingering freshness of Lemon & Basil and hints of Tonic bitterness. Quinine free, the cocktail uses notes of bittersweet herbs for that bittery finish. 
NOT Cosmopolitan
This one is the non alcoholic sister of the pink-blushed Cosmopolitan. And it perfectly strikes a balance between the sweet and the tart. 
This sparkling drink combines the tartness of Cranberry, the freshness of Triple Sec and the finish of sweet notes of Orange. 
NOT Old Fashioned
The classic Old Fashioned finds her non alcoholic alter in this one. Loved by whisky tipplers and connoisseurs of intense flavours. 
The sparkling drink brings alive warm, oaky notes of Bourbon whisky, complex whiffs of zero alcohol aromatic bitters, natural richness of fruit juice and the fine finish of Vanilla and nutty flavours. 
Give them a swig and a sip, at the next party or an unwind session for one! These fun drinks invite experimentation. Go ahead, bring out the mixologist in you with Kati Patang NOT.