How to NOT get bored during the lockdown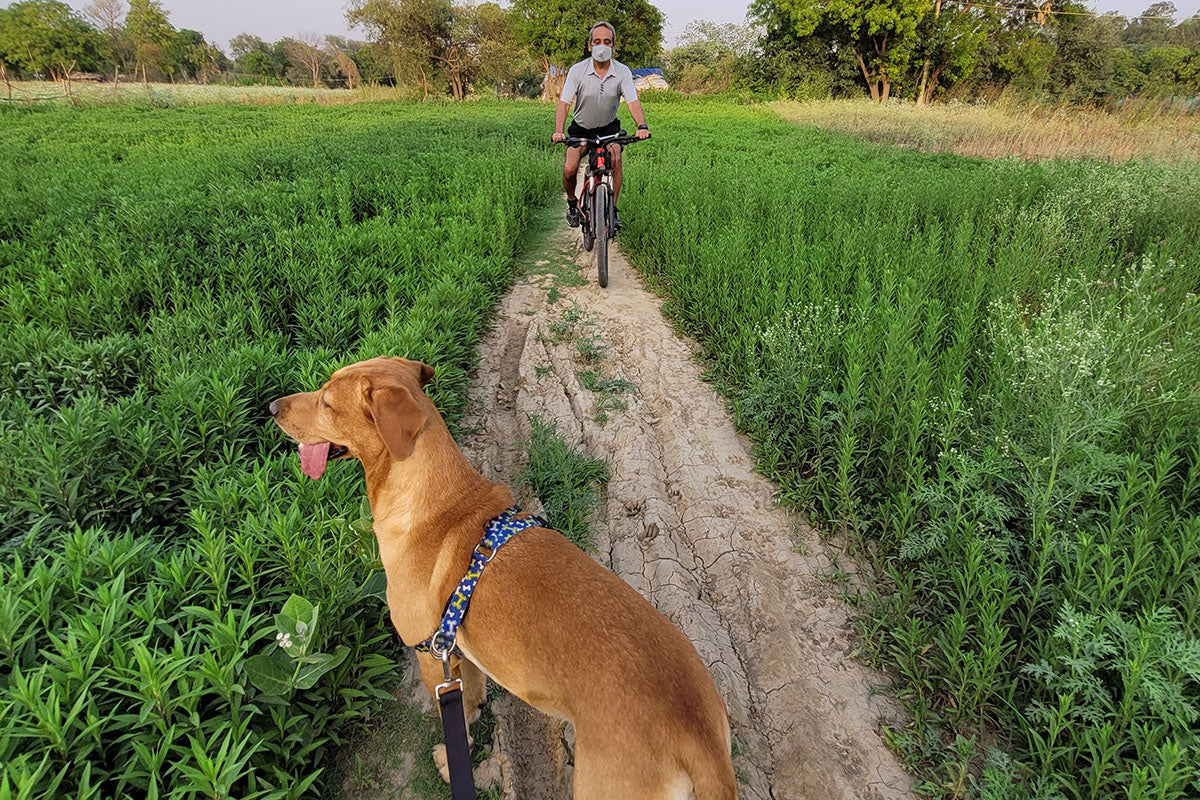 Oh well here we go again. Another week-long lockdown, how many times should we be in this together? Another month of staying at home. Home is NOT sweet anymore. Another year of cancelling travel plans, sigh. And another blog that talks about boredom at home. Sshh! Let's NOT say that aloud. We promise it's NOT another impossible listicle though. If 2020 was a breeze, 2021 has been a massive hurricane that has overstayed its welcome. It is that one guest who does NOT get the hint. Really, how much can one rely on Instagram Reels to show how we are NOT interested in another pandemic?
Our frustrations have turned into boredom. And we need to address the issue like every great leader does for a crowd. Display great oration skills, throw set ideas and give damn good advice. Here goes. 
Different recipes, same vegetables. 
Raise your hands if you are tired of eating bottle gourd. At the vegetable seller and in your fridge, those long melons are NOT a sight for sore eyes. Immediate belly churn. But we swear it turns into another Godsent if you give it a new twist. Say a Kashmiri one, that marries fried diced bottle gourds with curd, nuts and red chilli. The preparation and rituals will keep your mind engaged, and the spices will please your palate. Garnish with a red chilli. Be warned you'll want to snap a few IG pics. For anyone googling, this dish is Kashmiri Al Yakhni and a beauty. Pair it with a nice fizzy drink, like ours *wink wink*, distinctive and delicious, and a good reality tv show. All we are saying is, do NOT stick to the same old recipes and tastes. Use google or chat up a neighbourhood aunty to turn anything as simple as bottle gourd into a signature chef special. 
Dogs, a phone and a walk.
How many times is it appropriate to call up your mom? Two times? Or three? If you have been on your own throughout this turbulent tornado of a disease you know how you can run out of people to talk with. Fret NOT, walk! It works if you have a reason. We suggest clicking good photos and doing a little meet and greet with the street dogs. Skip the shoes, slippers work. Make sure you step out during golden hour and avert your eyes when passing annoying neighbour. You don't want to spoil your day. You will be amazed at how magical an ordinary street looks when the golden rays of the Sun showers onto the path. The play of shadows and light make for really nice clicks. And the dogs add all the joy! 
Okay, there are two more good ones. But we could NOT help but get distracted by IG reels again - just stumbled upon a new trend. 
Read up our next blog! Part deux of how to NOT get bored.